Snow Capped Cider Honeycrisp 12oz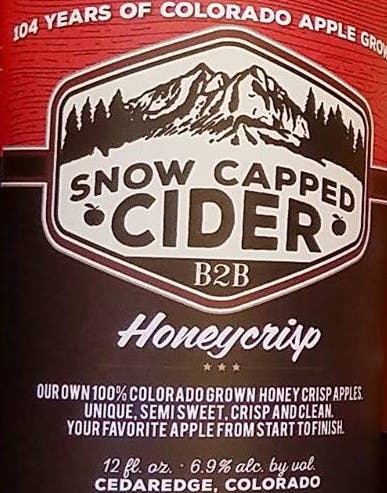 Made from our favorite dessert apple, our honeycrisp are the perfect balance of sweetness and acidity to create a truly one of a kind taste experience. Back sweetened with fresh pressed Honeycrisp juice and a hint of molasses, aged a minimum of six months. Appearance: Very light haze, dull, light golden color. Carbonation: Very little on pour, just a few tiny bubbles around edge, light carbonation on swirl. Aromas: Clover honey, red apples, woody. Taste: Semi-sweet, dessert apples. Mouthfeel: Balanced, maybe a little sharp. Finish: Quick.
All sizes are 750mL unless otherwise noted.
Pricing, availability, vintages and ratings subject to change at any time.