It's 2 weeks before Christmas. Yep, there is not a lot of time. We are ready at PJ's, that is for sure. Macallan 25-year or 30-year Single Malt Scotch: If that is on your list, we have them at incredible prices. Bogle Phantom, Código Tequila, Michter's, Law's Whisky, Talisker, Jordan Cabernet, Silver Oak, all are in stock and ready for you this holiday season. PJ's is bursting at the seams with everything you'll need to have a happy, happy holiday!
This weekend, the Parade of Lights is going on and if the weather holds you should make sure you get to the parade and see all the splendor. Longmont pulls out all the stops to get everybody into the holiday mood. We are hearing a bit of snow may be in store for the event, so dress warm.
At PJ's we are all set and excited for the holidays. Phil is taking the week of Christmas off to be with his family. Everyone else will be at the store to help you with anything you need.
Have a great weekend everybody and thank you all for shopping at PJ's.
Red-tailed Hawk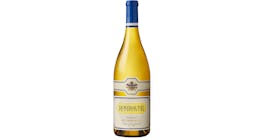 Enticing aromas of vanilla, peach and mango are layered with apricots, creme brulee, butter and a slight minerality. Those scents are echoed as flavors on the creamy, rich palate, along with peach, pie crust and baking spices. The long, smooth finish is marked by mouthwatering acidity.
$40.99
$32.99
Red-tailed Hawk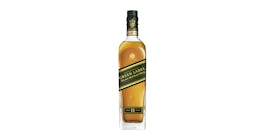 Its fresh and distinctive flavor is created by blending only the finest single malt whiskies, rather than grains. Each of these mature malts has been specially selected for the intensity of its flavors and aromas. Four signature malts, each bringing its own character, provide the key taste influences. Talisker introduces power and depth, with pepper and oak exploding on the palate. Linkwood brings a whole garden of fruit and woody aromas, touching it with finesse. At the heart os Cragganmore, with its exceptional malty sweetness and delicate aromas. And the sweetly floral, gently smoked and very maritime Caol Ila gives the Green Label its intensity and complexity. Enjoy Johnnie Walker Green Label in a variety of ways - on its own, over ice or with a dash of water.
$59.99
$44.99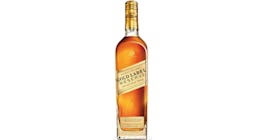 Johnnie Walker Gold Label Reserve is as great in a tall glass with crushed ice and an orange slice as it is neat. It's the blend with a 'golden touch': Whiskies are handpicked and perfectly balanced to create a blend that, like gold, has the power to transform great occasions, making Johnnie Walker Gold Label Reserve the "New Gold Standard of Celebration." The Clynelish whisky used in this blend gives an immediately succulent flavor. Soft, floral, and silky vanilla tones, along with a creamy peach flavor, leave a light sweetness in the mouth. Fresh blackcurrant and exotic, juicy mango notes give way to a gentle smokiness that slowly begins to emerge and create a full and indulgent experience. Nutmeg and gingerbread give a warm, animated character before relaxing and making way for the smokiness. All these rich, exotic flavors combine to create the hallmark of Johnnie Walker blends in one sensationally long, lingering gold finish.
$69.99
$44.99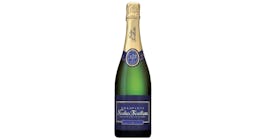 Different cru wines from the Champagne region are harmoniously blended to reveal magnificent fruity structure, and unparalleled elegance.
$32.99
$25.99
American Goldfinch
Odds & Ends
Código Tequila

- This is our best sale of the year:
•
Blanco

-

$39.99


•

Reposado

-

$49.99


•

Rosa

-

$41.99


•

Anejo

-

$68.99
Talisker 25-year Single Malt Scotch
- SALE
$299.99

Argiano NC Tuscan red
- SALE
$15.99

Bogle Chardonnay
- SALE
$7.99

Basil Hayden 375-ml.
- SALE
$12.99
. This is a great stocking stuffer.

Bogle Phantom Red
-
$14.99

Joel Gott Cabernet
- SALE
$13.99
. This is our everyday sale price.

Santa Margherita Pinot Grigio
-
$17.99

Silver Oak Alexander Valley Cabernet
-
$69.99

Justin Cabernet
- SALE
$21.99

Billecart-Salmon Brut Reserve
- SALE
$41.99.
This is Paul's favorite under-$50 champagne.

Macallan 12-year Scotch
- SALE
$59.99
American Robin
Limited to stock on hand
Prices good through Sunday 12/16 at 5pm
303.485.8600
Mallard pairMallard pair