Randy Dunn, one of the best if not the best old school Napa Cabernet producer. His wines are legendary. Most stores are $89.-$99 for this bottle. We have 21 bottles left at $69.99 from a 3 case purchase a week ago. Dunn Napa Cabernet is always great and this 2015 vintage is superb.
Buy it now, or call the store to reserve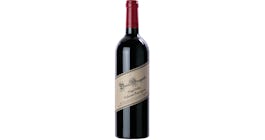 The Napa Valley wines are a blend of our Howell Mountain fruit and a small quantity of valley floor fruit that we purchase. This valley floor fruit contributes to the wine's earlier approachability and softer tannic structure.
$89.99
$69.99